RECRUITING FOR YOUR
Making Professional Connections Since 1992
INTEGRITY. TENACITY. PROFESSIONALISM. COLLABORATION.
CORENET ASSOCIATES, "The Network for Technology Recruiting," has significant expertise in professional technology placement. For more than two decades, CORENET has placed candidates in hi-tech careers and contributed to the growth of well-known technology companies.
The CORENET process is tailored to meet the individual recruitment needs of our client companies. When you enter into a professional agreement with CORENET, we begin a partnership that is based on understanding your business, corporate culture and hiring needs. Our core set of values is based on integrity, communication, professionalism and excellence. When you retain CORENET, you get more than just a search team.
IT'S NOT ABOUT A JOB… IT'S ABOUT YOUR LIFE
CORENET offers clients effective, customized and specialized search solutions. Building on our core competency of personalized search, CORENET ASSOCIATES has perfected the hiring process--so you can hire the best people in the most efficient way possible. Let CORENET become your company of choice to guide you through the recruitment process. Our recruiting process is always conducted with confidentiality and professionalism. Our reputation rests on it.
When you become a candidate of ours you will benefit from CORENET's pledge of confidentiality when conducting a search on your behalf, as well as our candor in sharing strategy and information. We consistently keep in touch when we hear of industry changes and trends in employment and market conditions.
Connecting Talent to Technology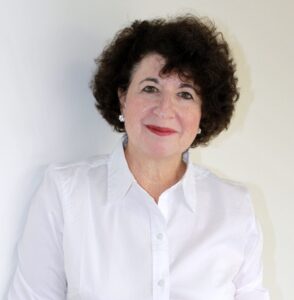 TECHNOLOGY CREATES CHANGE
TALENT MAKES THE DIFFERENCE
VICE PRESIDENT OF SALES

BOSTON
VICE PRESIDENT OF ANALYTICS

New York City
SENIOR DIRECTOR PRESALES ENGINEERING

WASHINGTON DC
SENIOR DIRECTOR PRODUCT MANAGEMENT

CHICAGO
SUBJECT MATTER EXPERT SMART GRID

SAN JOSE
VICE PRESIDENT BUSINESS DEVELOPMENT

ATLANTA
PRESALES SOFTWARE SECURITY ENGINEER

SEATTLE
DISTINGUISHED SOFTWARE ENGINEER

DALLAS
"Helen is one of those rare recruiters who adds value to the process by understanding both the needs of the position and the capabilities of her candidates. As a result she made very successful placements while weeding out the mismatches.  Helen is the first person I think of when looking to fill a position or find one for myself. " 
Senior Director, Product Management, EMC, SMARTS
"Helen is a true professional in every possible way in seeking and matching solid technical talent out from a market which is flooded with empty suits. Both Helen and I have worked together on staffing projects in the past, and I am looking forward to reaching out to her again when we have our next technical staffing requirement."
VP GLOBAL NETWORKS, Verizon Business
"CORENET  goes above and beyond to find the right candidates.  Much of their success is due to really understanding the job, the culture and the nuances of a requirement. CORENET candidates always understand the expectations and are comfortable in an interview… have had great success in using CORENET as a preferred vendor in my last three companies."
 Senior Director of Recruiting, Canoe Ventures, IDT, and ThruPoint
"Helen is a true professional and a pleasure to work with. She was diligent in ensuring that she had researched both my requirements and those of the hiring company before making the connection. Once the connection was made, Helen ensured that no detail was ignored, and literally drove the entire process to conclusion." 
Executive Director, AT&T HQ Sales AT NOKIA
"Helen found me a wonderful job very quickly …displayed a good understanding of what I was looking for.  She also knew when to go beyond the official requirements of a job and urge me to apply because of knowledge she had that was not on the official job description." 
Senior Software Engineer, IPTIVIA